Our Customers Are Our #1 Priority
Whether you are a new or existing customer, we will be with you every step of the way.
For Product Services & Support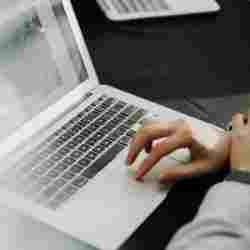 Service
Packages
All irradiators come with a comprehensive one-year manufacturer's warranty. From single to multi-year extended warranties, we have a plan that fits your service and budget requirements.
Response
Time
Committing to quick response time from your initial inquiry.
Remote
Support
The first line of support to diagnose and troubleshoot problems. With remote support, we can access your irradiator remotely, while keeping downtime to a minimum.
Customer Training &
Applications Support
Offering high-quality user and application training, our specialists will work with you to ensure you get the results you are looking for.
Dose
Mapping
Helping you to visualize dose variations across the irradiation field to more effectively plan and setup protocols, while eliminating uncertainty.
Preventative
Maintenance
Proactive care to keep your systems running at their optimum level of performance.
Installation, Relocation &
Decommissioning
Services
From pre-installation site-planning, to relocation or decommissioning and removal, we are with you every step of the way.
Product Options &
Upgrades
Helping you to get the most out of your technology today and into the future.