X-RAD OPTIONS
Environmental Chamber
Used with specimens when you want to test humidity, temperature, or hypoxic conditions as variables.
Oxygen and CO2 controller & sensor
Pressure relief valve
Two sensor ports
Circulation fan
Gas inlet
Pullout sliding shelves
Humidification tray
Temperature (heating) control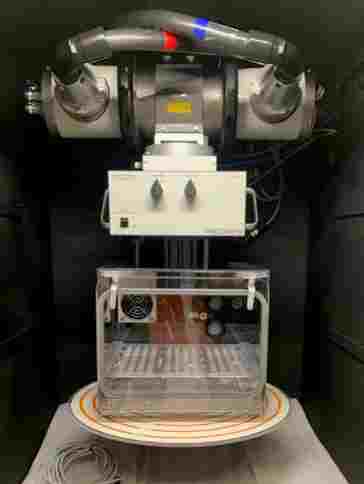 Anesthesia Delivery System
The anesthesia system protects users from a buildup of isoflurane using active scavenging.
key Features
Knock-down chamber
Table-top isoflurane tank with integrated switch
Scavenging vacuum routed through charcoal cannisters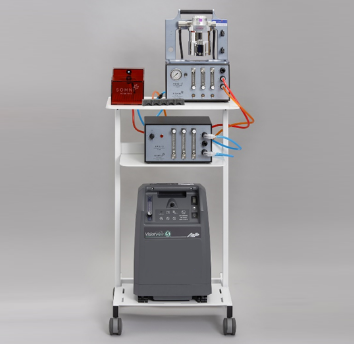 Planetary Turntable
Designed for use with the programmable shelf, the planetary turntable can hold and rotate multiple cell plates or three pie cages, for a total specimen count of up to thirty-three (33) mice.