SMART+ OPTIONS
Anesthesia Delivery System
Using active scavenging, the anesthesia system protects users from a buildup of isoflurane.
The all-encompassing solution includes:
Knock-down chamber
Table-top isoflurane tank with integrated switch
Scavenging vacuum routed through charcoal cannisters
Cabling
Nose cones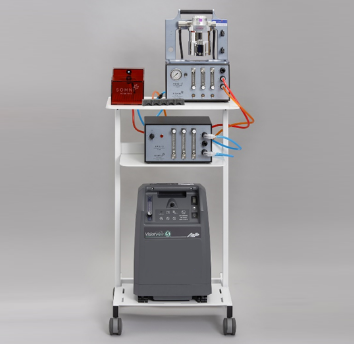 Rotating Stage
The software controlled rotating mouse stage allows for positioning at any angle. Multiple positions improve targeting and allows for non-coplanar beam treatment angles. Includes an integrated nose cone.
Animal Bed
Allows for versatility in specimen sizes and increased throughput.
Stages are available for mice, rats and rabbits.
Multi-Modality Mouse Bed
Used with active scavenging, the heated animal bed has an internal chamber that maintains the temperature of the animal during the study. The bed is compatible with other imaging modalities such as PET, MR, and CT.