One System For All Your X-ray Irradiation Needs
The MultiRad350 is ideal for dense biological specimens and a broad range of applications, including cell, tissue, whole-body and targeted irradiation, as well as industrial applications.
key Features
High penetration for dense biological specimens and larger animals, like rats
Programmable set-up from 10-350 kVp
Modern, sleek interface controls parameters and motorization
Adjustable sample shelf & software-controlled turntable
Integrated dosimeter with Automatic Dose Control (ADC)

Download Brochure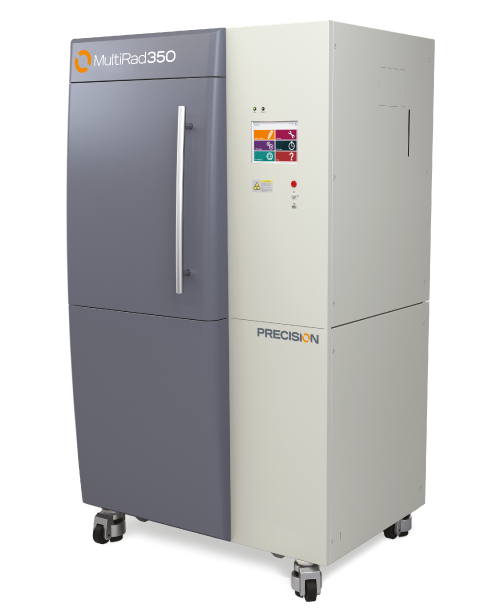 Options To Expand Your Research Potential
Application Highlights
Small Animal Irradiation
Whole-Body Irradiation
Targeted Irradiation
Cell Irradiation
Stem Cell Research
Cancer Research
Immunotherapy
Radiation injury studies
Translational Radiobiology
Chemoradiotherapy
Normal Tissue Toxicity
Sterilization
The MultiRad is such a simple machine to use. The software is easy to understand and it comes with an Automated Dose QA procedure. Every time I turn it on I know I'm delivering the same dose.
Shonna Glenn
Product Manager, Precision X-Ray