Add More Power To Your Benchtop
A dedicated cabinet x-ray irradiator designed for placement directly on the lab benchtop, the CellRad+ system reduces the need to travel to a core irradiator, allowing you to irradiate cells without compromising sterility or security.
KEY FEATURES
Compact benchtop system
Easy-to-use intuitive touch screen
Adjustable sample shelf and motorized turntable
Integrated dosimeter with Automatic Dose Control (ADC)
Plugs into a standard A/C outlet
Automatic warm-up & QA

Download Brochure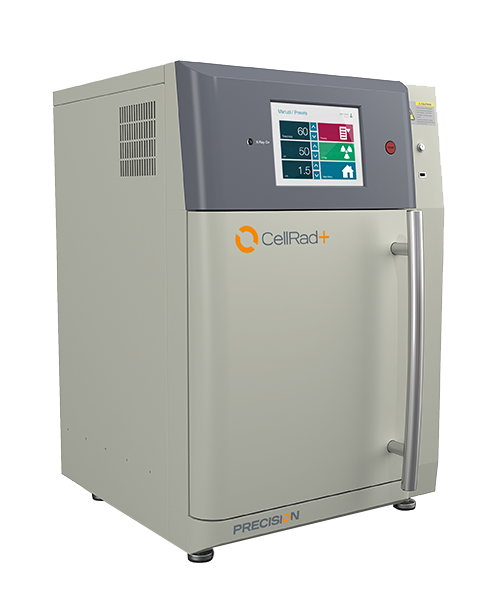 Options To Expand Your Research Potential
APPLICATION HIGHLIGHTS
Cell Irradiation
Stem Cell Research
Cancer Research
Immunotherapy
Translational Radiobiology
Pathways & Signaling
Feeder Cell Irradiation
Stem Cell Production
The CellRad system has allowed us to improve workflow because it's small and compact and right next to our incubator. What I like about the CellRad system is that for us we need something simple to use. Its got this dose control system. Its compact. It fits well in my small lab.
Dr. Mauro Tambasco, PhD, MCCPM
San Diego State University